Huft Wins "Best Contractors to Work For" Award!
Of course, interest in the HVAC industry will almost certainly mean deciding the best place to work. You'll ask yourself, why Huft Home Services? For starters, we've been recognized as one of the best contractors to work for!
The Best Contractors to Work For award was started by ACHR News, who wanted to show appreciation to contractors across the country for their hard work in maintaining a welcoming and safe environment in the workplace and for welcoming newcomers with open arms. The award exists for the mere reason of wanting to recognize contractors for taking it upon themselves to create a great work environment for both their employees and customers. Brian Huft, President and Owner of Huft Home Services has been recognized for just that! He received the award for his consistency and familial connection to his employees. Relationships mean the most to Huft as he works hard to build lasting bonds with both his employees and customers.
Huft had also received this award for being open-minded and proactive about knowing how difficult it can be to find technicians that will last. He took it upon himself to start his own HVAC trade school (Huft University!) with great benefits and no experience required. He is taking big steps in order to help stop the labor shortage that our country is going through after the pandemic. In just three months of schooling, individuals are able to come out of it with experience and certification that will help them start working almost immediately.
What makes the HVAC industry stand out?
For starters, the rising cost of tuition to attend a standard 4-year university. Statistics have shown that the average student loan debt for those with financial aid is around $40,000 but not everyone may qualify and that could lead to owing much more. Typically, loans are provided and the student must pay it back after graduating, but the plus is that it does not have to be all at once. Still, it is not ideal for every single college student. Some will come out of school with a job and others will have to search and apply and compete with thousands of other applicants. With 1 in 4 Americans affected by student loan debt, chances are this hits home for you or someone close to you.
With that being said, many are choosing the HVAC industry instead. Within the HVAC industry, there is no need to worry about student loans bringing you down. It's not just college students, either. It's never too late to switch careers! It is about gaining experience and expertise in a more hands-on environment. These are skills that can be taken anywhere, giving you experience that you can use to live and work almost anywhere. The demand for those with HVAC experience is only growing, giving you plenty of opportunities and leverage with your career. Plus, technicians can make really great money!
Huft University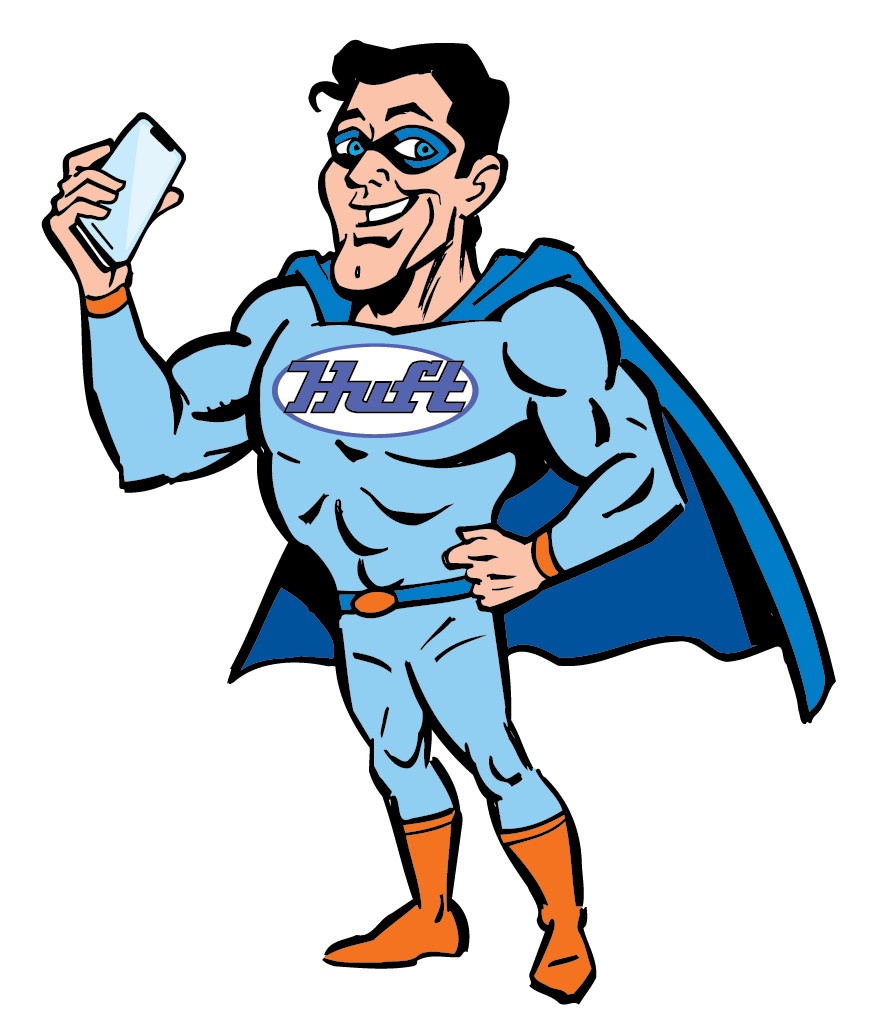 If you're interested in an exciting new career opportunity, you'll certainly want to know about Huft University. This is a fully paid education program, meaning you'll be on the clock getting paid while you learn! Some of the amenities for our students include pay and, after 30 days of attending, medical benefits. Regular trade schools do not typically offer such benefits, let alone paying their students, but this school was created in order to help guarantee a job down the road. The individuals that we look for at this school are those with great character, people that can be a team players, and those that are mechanically inclined; familiarity with how machines function and where parts are placed. Those in the HVAC industry are often provided with training as continued education is necessary with technology constantly evolving.
At Huft University, we are selective in who they choose. We want individuals who have a passion or drive in working in the HVAC industry. More hands-on training helps these individuals to grow and learn more about what they will be dealing with once they are out there in the field and on the job. With a well-trained staff, and the right support provided by our company, we are able to train our students to the best of their abilities. At the end of school, each technician will come out fully EPA and NATE certified.
In addition, there are an array of benefits that come with attending Huft University. Some of these include: a tool program, a uniform laundry service, boot reimbursement since boots can be on the expensive side, higher pay than the standard, and most importantly, NO student loans! Within the first few weeks of the program, students take their EPA licensing exam, and once they are completed they are able to receive their tool packages. After eight weeks of classroom and lab training, students spend three weeks out in the field applying their newly learned skills. And lastly, once that is finished, it is time for NATE testing to gain a NATE certification in order to graduate from school and start working in the HVAC industry. With no experience necessary to attend Huft University, an opportunity awaits you at Huft Home Services!
About Huft Home Services
Historically, working in the HVAC industry hasn't been the first career choice for many. However, that continues to change. The pandemic proved that our industry is not just recession-proof, but "COVID-proof" as well. People will always need to have comfort and safety in their homes, and that means reliable heating and cooling to combat the weather extremes. Our industry was deemed "essential" for a reason! If you like solving problems, helping people, being challenged, and not being stuck in an office all day, why not HVAC?
At Huft Home Services, we take it upon ourselves to provide the best services in Sacramento and the surrounding communities. Working in the HVAC field can be difficult at times, but after 18 years in the business, Huft knows how to push through it and create a great environment for everyone around him. With the bonds that he has created with his customers and employees, he is able to stay motivated in running a successful HVAC company as well as making Huft University a great place to learn and grow!
If you're interested in learning more about Huft University and what makes our award-winning team amazing, we'd love to hear from you! Contact our team today!