Get A Top-Notch Education with the Best in Home Comfort!
Huft is now offering a paid education program: Huft University! This program is available to people of high character, team players, and those that are mechanically inclined!!
Apply for Huft U Today!
Get paid while you learn
Major Benefits of Huft University:

Tool program (you will have every tool needed to complete any HVAC job or installation)
Uniform Laundry Service

Boot Reimbursement
Higher pay than industry standards
Best of all….NO STUDENT DEBT!!!
Full HVAC classroom coursework
In the HVAC industry, training and continued education are very important. Training helps to create efficient and knowledgeable technicians that can provide more efficient, high-quality HVAC services. Hands-on training at Huft University will not only include training on basic HVAC services but also on split systems, mini-splits, heat pumps, package units, and water heaters.
At the end of school, you will be an EPA and NATE-certified HVAC technician and installer!!!
What is NATE-Certification
NATE (North American Technician Excellence) certification is vital to demonstrating excellence within the HVAC industry. Whereas certification is voluntary and not mandatory, certification helps to demonstrate a high level of skill set for HVAC technicians. NATE certification is awarded to a technician after they have passed a very detailed examination. This exam proves their knowledge of the field and that translates to credibility with the consumer.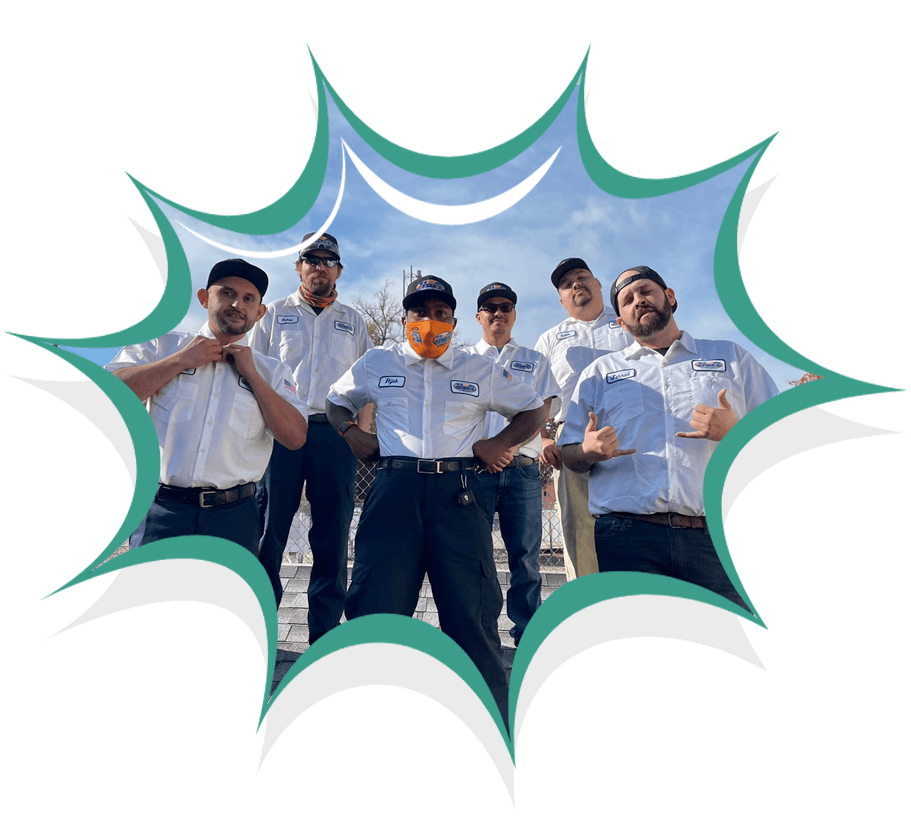 Testimonials About Huft University
What I have learned in Huft University I have learned about the refrigeration cycle, air distribution, indoor air quality and electrical. The instructor Bradley Martinez is a great instructor! I have learned a lot from him. In a years time I see myself as a lead with Huft Home Services running jobs.

– Andrew Keith
I am very thankful to Huft University for the opportunity to grow my knowledge in the HVAC industry. Huft University has given me the certifications I need to thrive in the business and build with them as a company and a family. I am excited to see what the future holds as Huft continues to flourish. GO HUFT UNIVERSITY!

– Elijah
Huft U has offered the chance of lifetime. I get to earn money and knowledge at the same time. I'm looking forward to growing and becoming the best HVAC technician possible with this amazing company.

– Jarred White
This class has taught me a lot about HVAC and I feel very confident about going out on the field to work on a customer house. I see myself being one of the lead installer or service techs with Huft sometime in the near future.

– Davanh Phothisane
Huft University is an amazing place. Huft U has taught me about the environment and to battle against climate change. Huft U is a program that pays their students and offers valuable skills in HVAC so each student has an opportunity to become EPA and NATE-Certified. Thanks to my amazing instructor Mr. Martinez, he pushed me to achieve new goals in my life. Thank you Huft U.

– Vicente Garcia
I have learned so much at Huft University. This is truly an opportunity of a lifetime. I see financial stability in my future from this job. The best part is that I got my EPA universal certification and working on my NATE. A big shout out to Carlos for showing me the way to this amazing company and Bradley for teaching the way. I give 10 out of 5-star rating!

– Viktor Kolisa